Surveillance, street lights, charging piles, outdoor advertising and other independent arrangements, dense equipment, waste of resources; there is a blind spot in wireless network coverage, traditional methods are powerless; security monitoring blind spots are heavy, and remote laneways have become blind spots for monitoring ...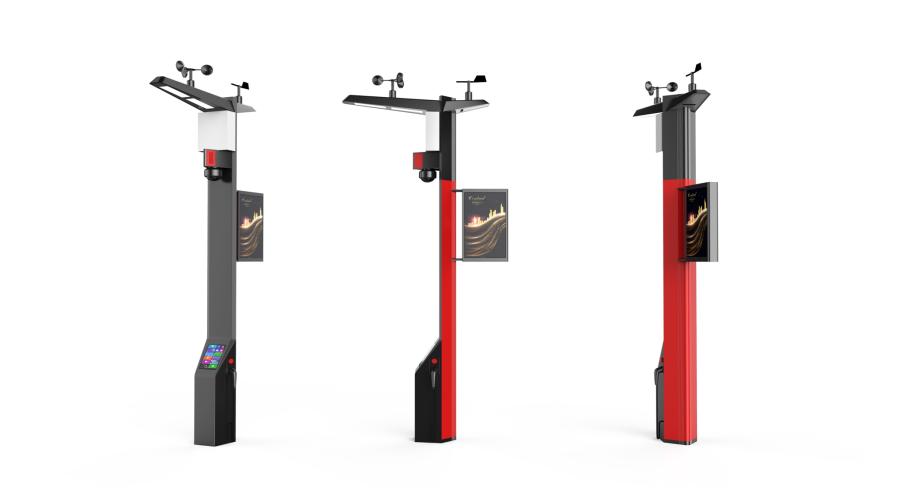 In order to build an innovative, efficient, safe and convenient smart city, Dahua launched a multi-function pole tower with the starting point of improving lighting comfort, intelligent monitoring, and user-friendly communication. It uses urban street light poles as a carrier to integrate a new generation of high-speed wireless broadband networks Networking, video security, and underground pipe network construction, integrating industrial design, data information collection, analysis, and release functions, provide platform support for the complete presentation of smart, energy-saving, safe, and efficient smart cities.
Feature highlights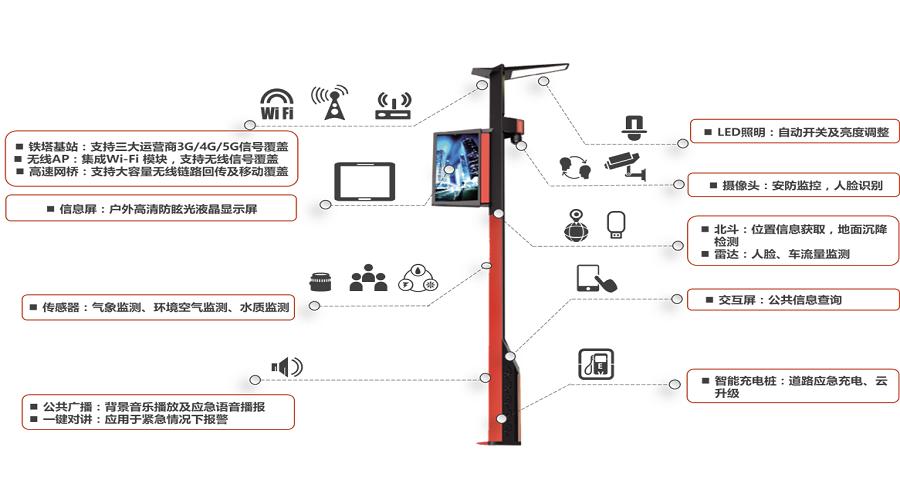 Multi-signal coverage: In terms of mobile signals, it supports 3G / 4G / 5G signal source coverage of the three major operators. Wi-Fi modules installed on the tower provide wireless signals to surrounding users. The high-speed bridge guarantees large-capacity wireless link backhaul and mobile signal coverage, and provides stable network services.
Remote information screen : Outdoor high-definition anti-glare LCD display on the top, which can be used to remotely control urban public information and advertising information. The interactive screen at the bottom can realize the city's public information inquiry service and provide convenience for citizens to travel.
Multi-sensor fusion: The camera on the top of the tower performs real-time monitoring of the surrounding environment around the clock, and superimposes intelligent functions such as face recognition and vehicle recognition to provide data basis for urban road management and public security early warning. Meteorological monitoring, ambient air monitoring, water quality monitoring and other multi-dimensional environmental sensing, real-time monitoring of the urban environment.
Voice broadcast: The built-in broadcast speaker supports background music playback and emergency voice broadcast. In an emergency, citizens can use the multi-function pole tower to perform one-click alarm and voice intercom.
Induction lighting: according to the external environment lighting, automatically switch on and off street lights and adjust brightness, to achieve refined management of street lights.
Emergency charging: Smart charging piles provide charging services for new energy vehicles, electric vehicles, etc., and can also provide power for urban emergency.
Application scenario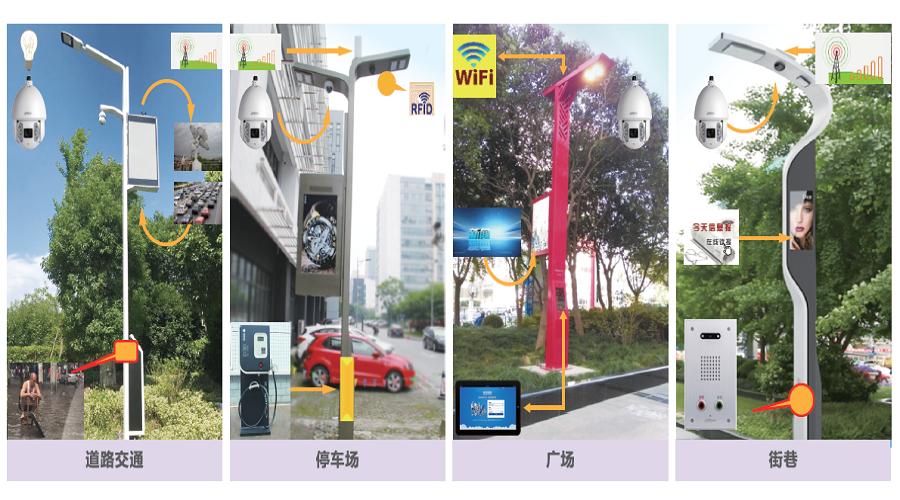 Dahua's multi-function pole tower perfectly solves the problems of network coverage, resource sharing, security monitoring, intelligent parking, road safety, environmental protection, disaster response, etc., and simultaneously realizes the integrated process of the Internet of Vehicles, Internet of Things, and perception network systems, which can be widely used Effectively protect and improve people's livelihood services, innovate social management, and maintain network security in environments such as road traffic, parking lots, squares, and streets.