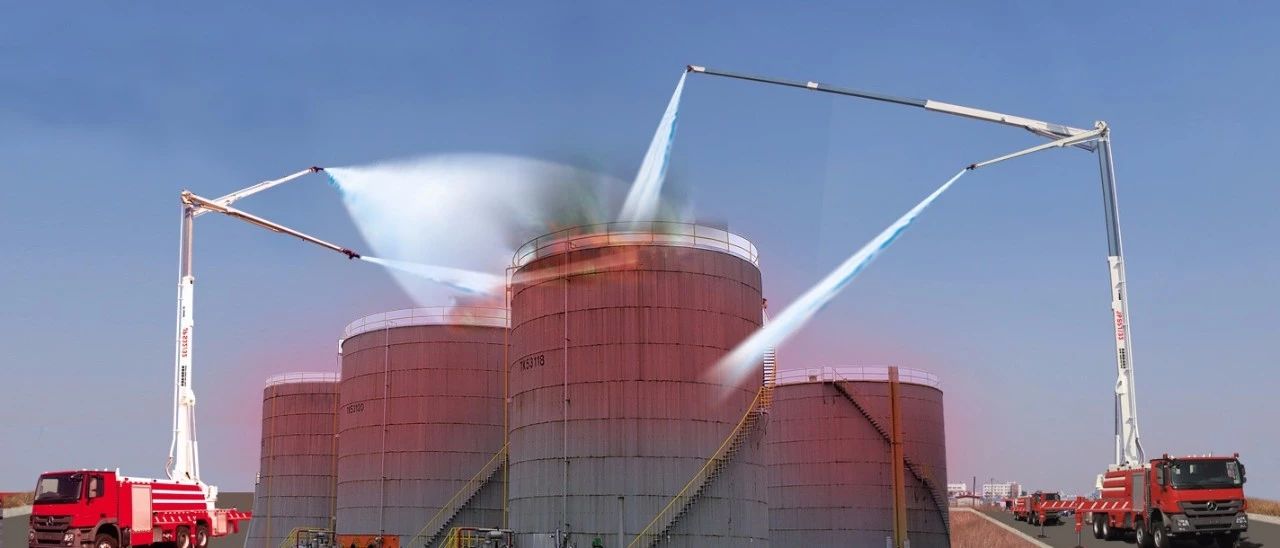 6 亿元人民币收购消防车企业沈阳捷通 60% 的股权,几分钟后,中集天达的执行董事及 CEO 郑祖华颇为感慨地在其朋友圈里发了一段话: Last night, CIMC Tianda, a Hong Kong-listed platform company of CIMC, announced that its company acquired a 60% stake in Shenyang Jietong , a fire truck company, for RMB 600 million . A few minutes later, Zheng Zuhua , executive director and CEO of CIMC Tianda A word of emotion in his circle of friends:
"Another milestone is whether CIMC's China fire truck business can become bigger and stronger, or even become the world's number one. We will always work hard. Everyone said that the industry is not easy, we still choose to go forward step by step firmly and continue Create more glory with craftsmanship! "
There are numerous praises at the bottom of this sentence, which means that the acquisition of Shenyang Jietong is of great significance to CIMC's fire truck business. In the planning of CIMC Tianda and even CIMC Group, this may be another championship proposition, thanks to the hard work of this group of people with industrial spirit.
中集的又一个冠军命题? Another championship proposition for CIMC in fire fighting equipment ?
4 月份由中集集团完成对空港板块业务重组之后的变身。 CIMC Tianda was transformed after CIMC Group completed the reorganization of the airport segment business in April this year . 30% 上升为控股权的 50% 以上,原执掌中集空港板块的郑祖华任中集天达执行董事兼 CEO 。 After several months at that time, in order to obtain better independent development and financing platform for its business, CIMC Group reorganized its airport segment with boarding bridges, airport ground equipment, automated logistics equipment, and intelligent parking garages. Installed in Hong Kong-listed company China Fire Protection and renamed it CIMC Tianda. CIMC Group 's equity in CIMC Tianda (China Fire Protection) increased from 30% to more than 50% of the controlling interest. Zheng Zuhua of the airport segment served as executive director and CEO of CIMC Tianda .
After the reorganization, although CIMC Tianda is also expanding its business such as boarding bridges. For example, it has opened up a plan to accelerate its entry into the US market. Automated logistics, intelligent airport ground equipment, and parking garages have all moved, but fire engines are still being used. As the most promising business today, focus on layout.
2015 年通过与中集集团的股权置换还获得了德国百年高端消防车品牌 -- 齐格勒集团 40% 的股份。 The original Chinese fire protection company of CIMC Tianda was China's well-known fire protection enterprise group. It was the first listed company in China's fire protection industry. It owned Sichuan Fire Protection and Cuilian Fire Protection. In 2015 , it also obtained A century-old high-end fire truck brand -40% of the Ziegler Group . 2013 年底纳入中集旗下后,成为中国进口消防车的市占率第一份额的品牌,获得良好口碑。 The China Fire Protection Group formed by these companies has already been a pivotal force in China's fire protection field. Ziegler has become the brand with the largest market share of imported fire engines in China after being included in CIMC at the end of 2013 . Word of mouth.
Why is Shenyang Jietong?
The acquisition of Shenyang Jietong is another important step. Zheng Zuhua deliberately described it as "a milestone." 2 年。 This is the first major acquisition of the fire truck business of CIMC-led China Fire Protection (now CIMC Tianda) Company. It is reported that after 2 years.
The main body of the acquisition is Cuilian Fire Control, a subsidiary of CIMC Tianda. 7 个自然人手上的沈阳捷通 60% 的股权,附条件的收购价格为 6 亿元人民币。 The acquisition target is a 60% stake in Shenyang Jietong owned by seven natural persons , with a conditional purchase price of 600 million yuan.
Shenyang Jietong is also a very important player in China's fire protection industry. It also owns two subsidiaries, Fushun Shunda and Shenyang Ruida, which are mainly engaged in the production of fire truck parts.
1974 年的老牌消防车企业,优势业务是登高平台消防车、云梯消防车、高喷消防车,可生产全系列产品 80 多个品种,是中国消防车行业综合实力和规模最强的公司,产品远销 30 多个省市区及南美、中亚、东南亚、非洲等多个国家和地区。 The main body, Shenyang Jietong, is an old fire truck company established in 1974. Its dominant business is ascending platform fire trucks, ladder ladder fire trucks and high-jet fire trucks. It can produce more than 80 varieties of products , which is the comprehensive strength of the Chinese fire truck industry. The company with the strongest scale sells its products to more than 30 provinces and municipalities and many countries and regions such as South America, Central Asia, Southeast Asia, and Africa. 20 万平方米。 The company has two factories in Shenyang, namely Shenbei New District and Shenfu New District, covering an area of about 200,000 square meters.
阳捷通及旗下两家子公司组成的集团有着不错的业绩, 2016 及 2017 年的收益分别达到 6.17 亿元、 6.54 亿元,税后利润分别为人民币约 5517.2 万元、 6542.6 万元。 The group formed by Shenyang Jietong and its two subsidiaries has a good performance, with revenues of 617 million yuan and 654 million yuan in 2016 and 2017 , and profit after tax of approximately 55.172 million yuan and 65.426 million yuan respectively.
Relevant persons in charge of CIMC Tianda are satisfied with another big step taken by the fire truck business to become bigger and stronger, and are very confident in the future.
In addition to its comprehensive strength, Shenyang Jietong attracts CIMC Tianda. There are two other features. One is the core lift technology of high-end fire trucks. Jietong is the undisputed leader in China. Tianda's original fire-fighting enterprises form a technological complementarity. Second, Shenyang Jietong is located in northeast China and forms a natural coordination with the northeast and southwest of the original Chinese fire-fighting base in Sichuan. The distribution of fire truck companies in China has a very Obvious geographical characteristics, the acquisition of Shenyang Jietong filled CIMC Tianda's lack of layout in the north.
According to Zheng Zuhua, CIMC's fire protection business will continue to grow bigger and stronger in the future. 20 个世界冠军的名单上,消防车能否在不久的将来为之再添一笔? This is already an important strategic layout of CIMC's manufacturing sector. I wonder if the fire truck can add another one in the near future in the list of 20 world champions? Looking forward to the efforts of these businessmen.